Investment Reduction, Risk Reduction and Time Reduction
Services
Manufacturing
Rajesh Engineering is a one stop shop for all you manufacturing requirements. We have the agility and the flexibility required to provide consistent production of high-volume orders, while also accommodating moderate to low volumes cost-efficiently.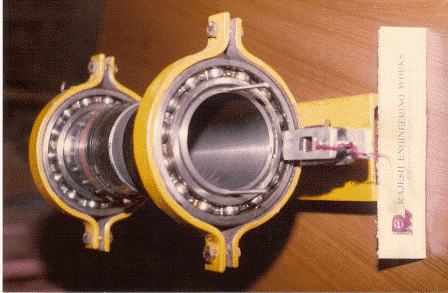 Machining
With an experienced staff and our state-of-the-art machining jobshop, we execute a wide range of machining services such as CNC milling, CNC Turning and CNC Precision Machining for our machined parts. Our facilities house completely updated and advanced equipment for tooling short and long run components. We produce highly complex, three dimensional machined parts from aluminum, plastic, titanium, copper and other materials. Our machinists have extensive experience and specializations to machine even the most complex precision parts.
Fabrication
Casting, Forging, Molding, Extruding, Welding,Cutting
REW Fabrication Department gives our customers a one-stop resource for complete fabrication involving cutting, welding, casting, molding, extruding. We have the resources to saw, burn, roll, shear and form steel, stainless and aluminum. This value-added capability compliments our main focus of design and machining, allowing us to maintain close control on processing in prep and final.
Assembly
REW assembly capabilities and experience range from simple sub-assembly to full scope machine building. We will work with you to design, build and test any size mechanical assembly-thereby lowering production costs, increasing productivity, and reducing lead time to market.